BY-304, it is an accepted portable and plug-in instrument in the industry. It can measure the forward and reverse continuous wave (CW) power of coaxial cable under any load condition. Accuracy to full range of plus or minus 5%, accurate measurement of RF power, low additional standing wave ratio and low insertion loss. BY-304, we provide QC type connectors and full-range plug-in power probes, so that customers have a large frequency range and power level selection space, with great flexibility. Two additional power probes can be stored in the shell, one on one side. BY-304, easy to use and easy to maintain.
Accurate continuous wave power measurement, frequency range of 450kHz ~ 2.7GHz, power range of 100mW ~ 10kW.
With the industrial standard power probe, two additional power probes can be stored in the inner space of the meter case.
Rough metal shell design to cope with the worst external environment.
Equipped with quick conversion (QC) type connector, minimize the number of adapters when critical measurement is carried out.
Main indicators
precision:Plus or minus 5% of the full range.
The connector:QC type (usually provided with N type shade)
The surface finish,:Light gray powder layer
Frequency range;450kHz ~ 2.7GHz (depending on power probe)
Insertion wave ratio;Maximum 1.05 @1000mhz, N connector.
size;175 x 130 x 92 mm
Power range:100mW ~ 10kW, bird card insertion power probe.
weight :1.4 kg
Welcome to our company hotline: 010-83549327.
Or scan the qr code below.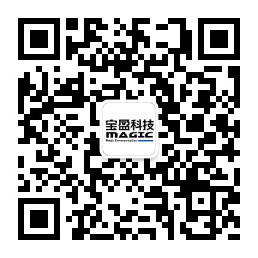 Pay attention to our WeChat public number baoyingkeji, and add WeChat customer service number 18601263983 to get more products and services.
TAG:&nbsp&nbsp&nbsp power meter