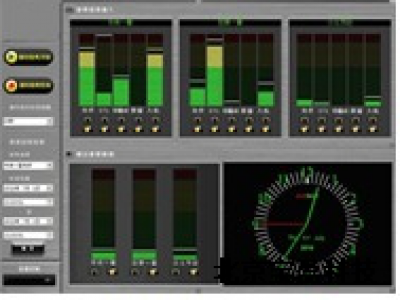 audio application processing service software platform.
No.:

BY-711

supplier :

magic-china

The price:

negotiable
audio application processing service software platform.
Audio processing service software platform is used in radio and TV industry audio signal monit proprietary software, it is widely applied in the programme production monit, program transmission and other fields, the monitoring of the launch pad and it set audio dynamic display, fault alarm, real-time monitoring, slow record stored at an organic whole, system compatible with analog and digital audio signal.
The main function
The system is compatible with analog audio and digital audio signals.
It can handle up to 64 single channel audio signal, or 30 second stereo audio signal.
Audio coding is compressed to MP3 format, support MP3 format file storage, support MP3 streaming media data network transmission.
Support for local selection monitoring and loop listening mode.
Can preset alarm time, alarm threshold, real-time monitoring audio working status.
You can customize the audio recording at the specified time, with the function of the recording of the audio signal (one minute before and after the failure point).
Provide WEB SERVER function, support remote monitoring, monitoring, alarm.
Applicable fields
Provincial, municipal and county people's broadcasting stations at all levels;
Provincial, city and county level transmission machine room, province, city, county level frequency, medium wave, short wave launch machine room;
Provincial, municipal and county radio and television monitoring centers and safety broadcast command and control center.
Welcome to our company hotline: 010-83549327.
Or scan the qr code below.
Pay attention to our WeChat public number baoyingkeji, and add WeChat customer service number 18601263983 to get more products and services.
TAG:&nbsp&nbsp&nbspBY-711 audio application processing service software platform.