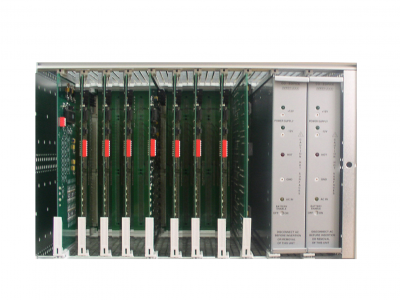 Kd7600 large digital matrix.
No.:

Kd7600

supplier :

magic-china

The price:

negotiable
large digital matrix.
The performance characteristics of
Matrix size: 32x8 ~ 32x32, 48x8 ~ 48x48, 64x8 ~ 64x64, 96x8 ~ 96x96, 128x8 ~ 128x128, 256x 16 ~ 256x256, 512 x16 ~ 512 x 512.
Applicable to the hard disk broadcast TV total control system (SDI) matrix, digital cable TV network front-end total control system (DVB - ASI matrix), to the total signal control scheduling, emergency, monitor and supervise the switch;
Support format: dvb-asi, digital SDI video, analog audio.
Digital video format: SDI, (embedded or not embedded)
Analog audio format: mono, stereo, balance, non-equilibrium.
Adaptive input equalization control;
Clock recovery function optional;
Drop the memory function to ensure that the data is never lost.
according to different configuration, the use of standard 19 inch, 6 u case

hot backup dual power configuration, and ensure the safety and stability of the system;

video use BNC interface, analog audio by three-terminal pressed-line interface

equipped with sync signal interface, synchronous signal can be connected

a variety of optional remote control panel and the software control.

import illuminated button, the layout is intuitive, simple and flexible operation

Modular design, high integration.
By adopting large-scale integrated circuit, the bottleneck problem of matrix scale and index is solved, and the integration degree and stability of the system are improved.
The circuit board is independent of the line, choose imported high quality components, high isolation, strong resistance to crosstalk.
The chassis has five rs-232 communication interfaces, which can be connected to multiple remote control panels or microcomputer control. In a 6U case, it can be composed of 128 x 128 video matrix, and the size of the matrix can be arbitrarily expanded from 32 x 32 to 512 x 512.
All circuit boards in the system support hot plug, which brings great convenience to system maintenance.
Compatible with multiple signal formats; Input cable balance; Multi-code flow clock recovery.
Welcome to our company hotline: 010-83549327.
Or scan the qr code below.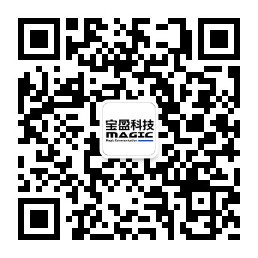 Pay attention to our WeChat public number baoyingkeji, and add WeChat customer service number 18601263983 to get more products and services.
TAG:&nbsp&nbsp&nbsplarge digital matrix.