Kd2600 large matrix switcher.
No.:

Kd2600

supplier :

magic-china

The price:

negotiable
large matrix switcher.
Matrix size: 24x24, 32x8 ~ 32x32, 48x8 ~ 48x48, 64x8 ~ 64x64, 96x8 ~ 96x96, 128x8 ~ 128x128, 256x 16 ~ 256x256, 512 x16 ~ 512 x 512.
Video format: analog composite (PAL, NTSC, SECAM)
Audio format: mono, stereo, balance, non-equilibrium.
Supports video, audio multilayer alone or at the same time.
With a synchronous signal interface, a synchronous signal can be connected.
Drop the memory function to ensure that the data is never lost.
Input AC/DC coupling is optional.
using standard 19 inch, 6 u high case
modular design, plate structure, support hot plug

video use BNC interface, audio by three-terminal pressed-line interface

a variety of remote control panel or control software for remote control

import illuminated button, VFDS screen, the function is all ready, flexible operation

hot backup dual power supply

The integration degree is high, the matrix is large.
By adopting large-scale integrated circuit, the bottleneck problem of matrix scale and index is solved, and the integration degree and stability of the system are improved. In a 6U case, it can be composed of 128 x 128 composite video matrix, or 64 x 64 composite video/double channel audio matrix. The size of the matrix can be arbitrarily expanded from 16 x 16 to 512 x 512.
Modular design and panel structure; Redundant thermal backup power.
Flexible and stable control system.
The Kd2600 matrix can be controlled by one or more control panels, and the permissions between multiple control panels can be set according to customer requirements. Can be single/multiple signals at the same time switch, and can switch state and history of matrix query, and the important signal output port lock, prevent wrong operation, and can be layered to signal switch (i.e., visual/audio switch can be individually).
Welcome to our company hotline: 010-83549327.
Or scan the qr code below.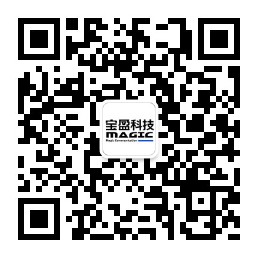 Pay attention to our WeChat public number baoyingkeji, and add WeChat customer service number 18601263983 to get more products and services.
TAG:&nbsp&nbsp&nbsp large matrix switcher.