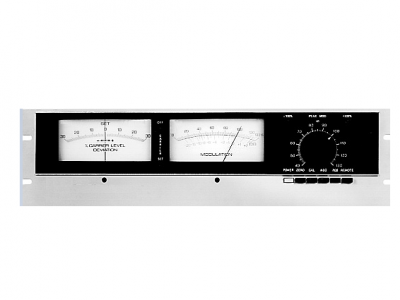 amplitude modulation system monitor.
No.:

BY-303

supplier :

magic-china

The price:

negotiable
BY-303 amplitude modulation system monitor.
BY-303 is an accurate solid-state modems that can measure the full modulation characteristics of a medium-wave modulated broadcast transmitter and exceed the standards of the federal communications association of the United States. The detection circuit of the amplitude modulation monitor is full spectrum, so the equipment is also suitable for the test of the short-wave transmitter. The device USES a unique analog distribution circuit to ensure the accuracy of the readings, even if the carrier level changes. The positive and negative peaks of the amplitude modulation are read out at the same time. The positive and negative amplitude can be set by two rollers and simultaneously indicated. The equipment also has independent fixed adjustable amplitude peak 125% and negative peak 100%. The front panel button is used to select the carrier level and AM noise of the head indicator. The device incorporates a carrier level alarm function that will be prompted when the carrier exceeds the range required for accurate measurement. At the same time, the equipment also has adjustable modulation level alarm, and can be used for reference calibration at any time. The built-in jumper can be set to the audio output that is applicable to the us NRSC to accentuate the features.
Product features
· both modulated headers also measure positive and negative amplitude modulation.
· two adjustable amplitude peak indicator lights, and the rollers set forward amplitude modulation 1-1990%, with a negative amplitude of 1-99%.
· the independent forward 125% and negative to 100% range indicator light.
· the full range indication is independent of the carrier level.
· true peak modulation accurately reflects peak measurements over a period of time.
· built-in carrier level alarm and modulation level alarm.
· built-in adjustable amplitude calibration test.
· precise range indication function.
· select NRSC to aggravate.
Technical indicators
Rf range: 260kHz - 50MHz.
Rf sensitivity: 5Vrms - 10Vrms.
Rf input impedance: standard 1000 euro, optional 50.
Rf input: rear panel BNC interface.
Range of forward amplitude modulation: 0% - 133%.
Range of negative amplitude modulation: 0% - 100%.
Measurement accuracy: plus or minus 2%.
Welcome to our company hotline: 010-83549327.
Or scan the qr code below.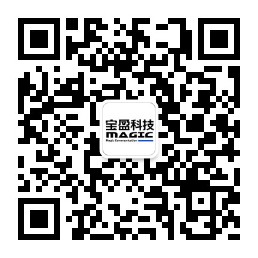 Pay attention to our WeChat public number baoyingkeji, and add WeChat customer service number 18601263983 to get more products and services.
TAG:&nbsp&nbsp&nbspBY-303 amplitude modulation system monitor.