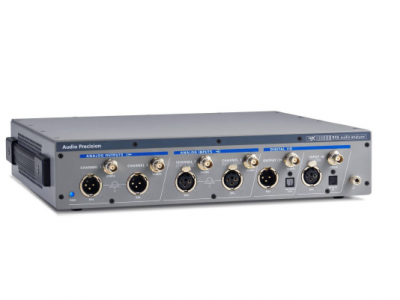 analog audio analyzer.
No.:

BY-302A

supplier :

magic-china

The price:

negotiable
BY-302A analog audio analyzer.
The main features
Typical THD+N -106 dB and 24 bits and 1M FFT (optional)
No programming is required to conduct a comprehensive test in 3 seconds.
The intuitive user interface, one click the measurement.
Support VB.NET,C#.NET, fully LabVIEW driver.
With foot switch or bar code scanner control.
To share engineering files and collect the wav files on any instrument.
Use MS word or user.
The interface creates custom test reports.
High level measurement library includes IMD,MOL, dynamic range, FFT or more (optional)
Used in the production line to test the best high performance audio analyzer. Its test speed, performance, automation and simplicity are among the best of its kind. All key audio parameters can be measured in 3 seconds. 廉 despite its low cost, but also has the outstanding performance, like all the Ming audio analyzer, a typical 106 - d - B THD + N, 24, 1 m FFT competence (option), support 192 k sampling rate of digital interface, a key features such as automatic measurement and diminish in relation to use. 515 pass the ISO :17025 Accredited Calibration test, with comprehensive after-sales service and warranty period, so its measurement results are trustworthy in any case.
Key indicators
The system performance
Residual THD+N (20 kHz BW)
-102 dB + 1.4 mu V.
Typical <-106 dB (1 kHz, 2.0v)
Signal source performance
The frequency range of the sine wave is 0.1hz to 80.1khz.
Frequency accuracy 3 PPM.
The IMD test signal.
SMPTE, MOD, DFD
Most significant (balance)
Low 16 Vrms
The range accuracy was plus or minus 0.05 dB.
Flat degree (20hz-20khz) + 0.010 dB.
The simulation output configuration is unbalanced and balanced, common mode.
The digital output sampling rate is 22 kS/ s-216 s /s.
· support (code file) for Dolby/DTS signal source
Analyzer performance
The maximum rated input voltage is 125Vpk.
Maximum bandwidth
Low > 90 kHz
Welcome to our company hotline: 010-83549327.
Or scan the qr code below.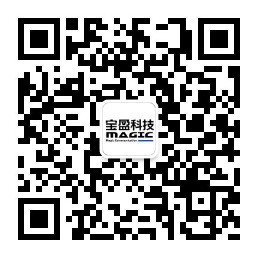 Pay attention to our WeChat public number baoyingkeji, and add WeChat customer service number 18601263983 to get more products and services.
TAG:&nbsp&nbsp&nbspBY-302A analog audio analyzer.