MA525C vehicle broadcasting field intensity meter.
No.:

MA525C

supplier :

magic-china

The price:

negotiable
MA525C vehicle broadcasting field intensity meter.
In order to improve the efficiency of radio signal field intensity test and improve the field coverage test conditions, Beijing baoying technology development co., ltd. launched the third generation new product MA525C in 2014. MA525C has added the FM test feature. MA525C vehicle-mounted radio field intensity meter is a fully automatic field instrument consisting of test host, test antenna and data acquisition and analysis software. It can be used to test the medium and short wave and FM radio signal field in space, and can also collect the real-time demodulation audio information. By using the MA525C onboard radio field intensity instrument, the launch department and the monitoring department can fully understand and master the actual launch quality and effect, thus improving the overall launch effect.
Function highlights
It has powerful functions, which can support FM, FM radio frequency test, group frequency test and frequency sweep test.
The MA525C frequency test range ranges from 500kHz to 120MHz, which not only covers the transmission bandwidth of the broadcast signal, but also concurrently.
A signal test of the air frequency band was taken.
The dynamic range of the MA525C is 30 ~ 140dBuV/m.
The Windows operating system and user interface are intuitive, with the interface of network, USB and rs-232.
It has a fast spectral scanning function, which reflects the spatial frequency spectrum in real time.
The GPS positioning is introduced by the MA525C, and the GPS information can be saved in real time. The location of the test points can be marked on the electronic map platform and the Google map platform. The detailed information of the measured frequency points can be checked at any time, including time, location, measurement results, etc.
The anti-interference ability of the MA525C is strong, and the shielding effect can reach 90dB.
At the same time, the test results were statistically analyzed by using the offline analysis software.
The audio information collection function of the demodulation is realized by the MA525C, and the audio information is played back according to the test circuit in the electronic map.
The MA525C supports remote control and data transmission, which can be measured either by car or by remote control.
The results of the test can be displayed on the vector map as well as the 3d satellite image display through GuGe EARTH software.
The MA525C supports communication, dc and battery power supply modes.
Welcome to our company hotline: 010-83549327.
Or scan the qr code below.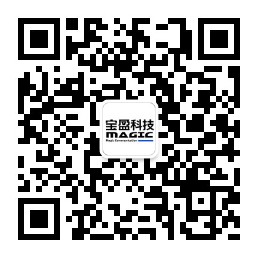 Pay attention to our WeChat public number baoyingkeji, and add WeChat customer service number 18601263983 to get more products and services.
TAG:&nbsp&nbsp&nbspMA525C vehicle broadcasting field intensity meter.