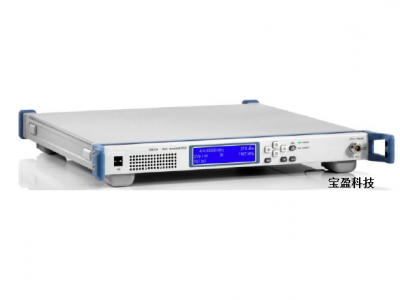 radio and television signal generator.
No.:

BY-206

supplier :

magic-china

The price:

negotiable
radio and television signal generator.
BY-206 code stream generator and radio frequency signal, it significantly reduces the complexity of the test system structure and greatly improves the reliability. Remarkably matching arbitrary waveform generator can produce any standard modulation signal, and can also play the customer waveform file editor, is not restricted by the configured real-time encoder.
The BY-206 is compact, with a height of 1U. Easy to operate, all functions can be realized through panel operation. It can also be remotely controlled via a computer, which is easy to use. For applications that do not require a local operation, the by-206 also offers a model with no screen or buttons.
The characteristics of
Single equipment can support any number of standards.
The frequency range can be up to 2700MHz.
Output power of 27dBm (including built-in amplifier)
High precision modulator (MER typical value +43dB)
Built-in code flow generator.
Universal multi-standard real-time coding test transmitter.
Support for various digital and analog TV standards for cable, satellite and ground transport.
Supports digital and analog audio broadcast standards.
A real-time coded signal that produces modulation parameters.
Various standards are implemented in the form of software selection.
Wide frequency and level range and excellent signal quality.
Frequency range from 100kHz to 2700MHz.
Level range from -110dbm to +15dBm.
Very short switching time.
Low phase noise and high MER.
Built-in noise generator.
Main technical parameters
Rf signal
Frequency range
No power amplifier
100 KHZ to 2.7 GHz
Have a pa
47 MHZ to 862 MHZ
Frequency resolution.
1 hz
level
No power amplifier
- 110 DBM ~ + 15 DBM
Have a pa
+27dBm, 0dB ~ 30dB adjustable.
Spectrum purity
SSB phase noise
20kHz deviation at 300MHz.
< - 115 DBC (1 hz)
Broadband noise
> 10 MHZ
< - 135 DBC (1 hz)
Digital real-time modulation system.
Terrestrial television
DVB - T21), DVB - T, DTMB, ISDB - T,
ISDB - TB, ASTC / 8 VSB
Cable TV
DVB - C, J., 83 / B, ISDB - C
Satellite TV
DVB - S, DVB - S2, DirecTV
Mobile TV
Dvb-h, T - DMB, ISDB - 1 - Segment, T MediaFLO ™, CMMB, ATSC M/H
Digital audio broadcast
DAB, DAB +, ISDB - TSB
Analog real-time modulation system.
Analog TV
B/G, D/K, I, M/N, L.
Analog audio broadcast
AM, FM mono, FM stereo with RDS.
A modulation system based on arbitrary wave generator.
Digital audio broadcast
HD Radio ™, DRM, DRM + 1)
Digital TV
DVB - T2, CMMB, MediaFLO ™
Baseband signal source.
Code stream generator
The file format
The original factory has its own format.
Data rate (including empty packets)
100 kbit/s (~ 214 mbit/s
Code stream player
The file format
TRP, T10, ETI, FLO, MFS, PMS, BIN.
Data rate
100 kbit/s (~ 90 mbit/s
Arbitrary wave generator
memory
256 msample
Sampling rate
Maximum 100 msample/s
Noise generator 1)
AWGN
SNR (SNR)
- 30 db ~ + 60 db
The general information
Working temperature
+ 5 ° C ~ + 45 ° c.
The power supply
90V ~ 240V communication, 50Hz ~ 60Hz.
volume
427mm * 44mm * 450mm.
(16.81in)
Welcome to our company hotline: 010-83549327.
Or scan the qr code below.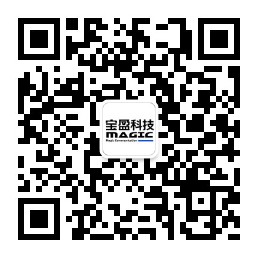 Pay attention to our WeChat public number baoyingkeji, and add WeChat customer service number 18601263983 to get more products and services.
TAG:&nbsp&nbsp&nbsp radio and television signal generator.