Main features and advantages.
200 MHz bandwidth
· 2 channel model
· up to 2GS/s sampling rate.
· 2.5k record length.
· advanced triggering, including pulse width triggering and selection of video trigger.
Simple and easy to use features.
· 16 automatic measurement and FFT analysis, simplified waveform analysis .
· built-in waveform limit test .
· automated extended data logging function .
· automatic setting and signal automatic range .
· built-in contextual help .
· probe check wizard .
· multilingual user interface .
· 5.7 inch (144 mm) active TFT color display .
· small size and light weight: 4.9 inches deep (124 mm), weighing only 4.4 LBS.
The connection
· USB 2.0 host port on the front panel, quick and easy to store data, print and connect to the USB keyboard.
After, on the front panel USB 2.0 port equipment, easy to connect the PC or print directly to the compatible PictBridge ® printers
Main technical parameters:
Display (QVGA LCD):TFT
Bandwidth * 3:200 MHz
The channel number:2
External trigger input:including
Sampling rate per channel.:2.0 GS/s
Record length:All the time bases are 2.5k.
Vertical resolution:8 bits
Vertical sensitivity:After calibration, 2 mV - 5 V/div.
DC vertical accuracy:Plus or minus 3%
Vertical scaling:Vertical expansion or compression of real-time waveform or stop waveform.
Maximum input:300 VRMS CAT II; The rating was reduced by 20 dB/10 Hz at more than 100 kHz and 13Vpk-pk AC at 3 MHz.
Welcome to our company hotline: 010-83549327.
Or scan the qr code below.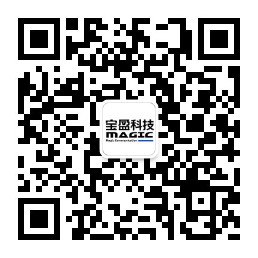 Pay attention to our WeChat public number baoyingkeji, and add WeChat customer service number 18601263983 to get more products and services.
TAG:&nbsp&nbsp&nbsp oscilloscope [200MHz]