portable day feeder tester.
No.:

BY-407

supplier :

magic-china

The price:

negotiable
portable day feeder tester.
The handheld cable and antenna analyzers are optimized with the latest technology, simple operation and efficient scanning management. The battery of the device can be used throughout the day, which is the durable battery in the hand-held cable and antenna analyzer. Equipped with outdoor visual 7 "TFT large touch screen display and new intuitive GUI can significantly improve the working efficiency of the user site.
Measurement functions
• echo loss
Pattern, VSWR
• cable loss
• fault location echo loss.
• location of the fault location VSWR.
• rf power (50 MHz to 4 GHz)
Product features
•2 MHz to 4 GHz handheld cable and antenna analyzer, which can withstand impact, dust and water proof.
• the battery can work for more than 8 hours continuously.
• standard built-in InstaCal ™ module and a power meter
• FlexCal ™ even in the case of frequency change can maintain calibration
• common S331D classic mode and class S331E advanced mode.
• built-in "help" button.
•800x480 "TFT touch screen display and multiple USB ports.
• internal storage of >1000 files, equipped with a quick preview of the stored scan results.
• industry standard *.dat format compatible line sweep tool (LST) and HHST.
• new! SweepMasters DIRECT online scanning track transfer service.
The product application
Single port rf cable and antenna analyzer test range of 2 MHz to 4 GHz, for example:
• cellular
• public safety
• radio and television broadcasts.
• aerospace and defense.
Welcome to our company hotline: 010-83549327.
Or scan the qr code below.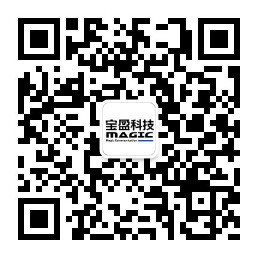 Pay attention to our WeChat public number baoyingkeji, and add WeChat customer service number 18601263983 to get more products and services.
TAG:&nbsp&nbsp&nbspportable day feeder tester.